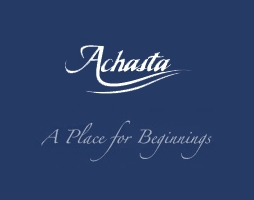 Achasta is located inside the city limits of Dahlonega. A perfect place for those wanting a mountain home with incredible amenities. A gated / golf course community, Birch River is planned to house 490 single-family homes and 200 lots for condominiums, golf villas, townhomes and a retail "Village". Unparallel to any community in North Georgia, Nicklaus Golf Club, swimming, tennis, a full-service clubhouse with a restaurant and nature preserves throughout the community, along with a four and one-half mile hiking trail with intermittent view platforms. Come to Achasta... walk through nature and view some of North Georgia's most spectacular scenery, play a round of golf, enjoy an elegant dinner, then plan your future dream home at Birch River in Dahlonega, GA. Real Estate opportunities available, Estate Homes, Mountain Cottages, Townhomes and Villas. Spacious Homesite are also available. Beautiful Real Estate Property in Dahlonega. Homes for sale in Dahlonega with mountain views and access to one of the most prestigious Golf Courses in Northeast Georgia.
Formerly Birch River, Achasta is a newly-renamed residential golf community located in historic Dahlonega, Ga. Brought to you by the creators of Reynolds Plantation and Reynolds Landing, award-winning communities on Lake Oconee in Greensboro, Ga. Achasta brings the majesty of the North Georgia mountains home, with beautiful natural scenery, miles of walking trails, and amenities that embrace upscale living with a rustic, natural charm.
Achasta is derived from the Tsalogi (Cherokee) word for light. Exemplifying Linger Longer Communities commitment to preserving the heritage of the land and the people who once inhabited it, Achasta is a tribute to the Cherokee people and the Chestatee River. Known as the River of Running Lights, the Chestatee flows through the community, illustrating the light of new beginnings while leaving a legacy all its own throughout the beautiful mountain topography and character of this Linger Longer Community.
Near the start of the legendary Appalachian Trail, Achasta offers families a breathtaking setting offset with the rich traditions of historic Dahlonega. The site of the first-ever American Gold Rush that legend has it produced some of the purest gold in the country, Dahlonega also offers a host of outdoor activities. Members can play 18 holes on the 6,995-yard, par-72 Jack Nicklaus-designed golf course, go kayaking, tubing or fishing along the Chestatee River or stroll along historic Dahlonegas charming streetshost to the many and varied festivals that are part of Dahlonegas legacy.
From nature walks along four miles of marked hiking trails to mountain bluff, river front and golf course homes and home sites, Achasta is the ultimate in rustic luxury.