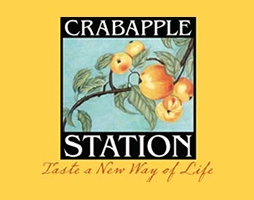 There's a small town in North Fulton county, just a few minutes from downtown Alpharetta, where things haven't changed very much in the past hundred years or so. While the area surrounding it has grown at a frantic pace, this small town, where two lazy country roads meet, named Crabapple, is content to stand apart.
Crabapple Station promises to be one of the premier locations for homebuyers seeking tranquil country, small town living with easy access to major highways, employment centers, shopping centers and every possible modern convenience you could imagine plus wonderful schools! This wonderful neighborhood features 33 luxury town homes and 32 elegant single-family homes with expansive kitchens, formal rooms, well-appointed owner's suites and unique exteriors. The neighborhood amenities include swimming pool with patio area and a wonderful park.
Crabapple Station provides homeowners with a fantastic low maintenance and walkable lifestyle! Crabapple Station is within walking distance to the historic Crabapple district for great shopping and dining, plus the award winning schools are within walking distance as well.
At Crabapple Station, you will discover a community of high-quality homes, filled with inspired elements and built-in value. And while it may be located in a place just a stone's throw away from the world you live in, you may find it's a world apart.