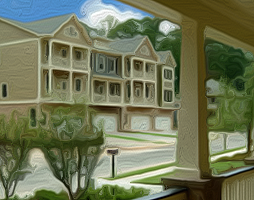 Oxford Walk is a residential community of both single family homes and townhomes in historic College Park adjacent To CP Municipal Golf Course. Oxford Walk offers a Great Location, Tucked In The Woods, Less Than 2 Mi. From Woodward.
Oxford Walk offers a staggering List Of Standards, You Won't Believe The Value For The Price!
Oxford Walk is located in a nice area in the City of College Park with excellent access to Hartsfield Jackson Airport. The Oxford Walk community is located on Fairway Drive, which is located three miles from the Camp Creek Marketplace.