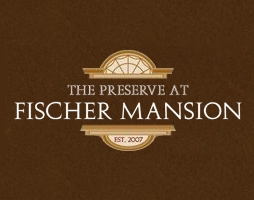 The Preserve at Fischer Mansion offers 52 Townhomes & 3 Historic-style Flats surrounded by beautiful gardens.
In the 1930's Atlantans flocked to a lush estate to stroll among the formal gardens and picnic by the edge of Nancy Creek. Today a new generation can call this estate home - The Preserve at Fischer Mansion.
Centered on a grand historic home designed by renowned architect Philip Shutze, The Preserve at Fischer Mansion will include 54 new townhomes and mansion style flats surrounded by beautifully landscaped grounds - and 2.5 acres of green space. Close to Buckhead and the Perimeter, The Preserve at Fischer Mansion combines a piece of Southern history with fresh new design and fine amenities. Fischer Mansion and the grounds surrounding it have recently been listed on the National Register of Historic Places.
Walk back through time where hundreds would come to visit the pristine grounds of the Fischer Mansion. Today, The Mansion still stands with plans to restore the grand home to make way for three spacious flats. The property surrounding The Mansion will soon be the new home of 55 townhomes.
The Preserve at Fischer Mansion will be ready for homeowners in Spring 2007.
Master Planning and Community Engagement services for The Preserve at Fischer Mansion were provided by Sizemore Group. Architectural Design services were provided by PlaceMaker Design.