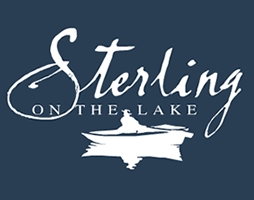 Somewhere, deep in the memories of your childhood, there is a lake. Perhaps you learned to fish there. Or paddle a canoe. And enjoyed family cookouts as the golden sun dipped below the surrounding hills, freeing you to chase fireflies in the woods. That lake is an essential experience in the landscape of your life. A place very much like Sterling on the Lake is today.
There's no place like it.
Imagine a place where the gentle blowing breezes stir more than just the leaves in the trees, they bring fond memories of family traditions. Where nature encourages relaxation and promises discovery, where front porch friendships flourish. Deep within the rhythms of everyday life, you'll feel the quiet confidence of those who live here. Whether you're just starting out, raising a growing family, or reaping the rewards of a lifetime. Look closely and you'll see that Sterling on the Lake is a very special place
Sterling on the Lake is located in northeast Georgia, approximately 50 miles from downtown Atlanta. This 1,000 acre community includes approximately 2,000 homes. The community has over 200 acres of both passive and active open space, complete with 75 acres of lakes, extensive hiking/biking trails, streams and waterfalls, forested sites, rolling topography, and a custom children's tree house.
Sterling on the Lake's expansive Village Center features a full-time Activities Director, Property Manager, fitness center, 27-seat Movie Theater, several outdoor pavilions, pool with infinity edge and waterfall, a free form pool with zero entry edge, children's waterslide, wading pool and Water Park. The community includes 8 lighted tennis courts in three amenity centers. The amenity centers also include children's playgrounds, a basketball court, bocce ball court and an additional pool. The community's entrance features a 28,000 square foot county public library with café. Ranch and one and half story plans available.