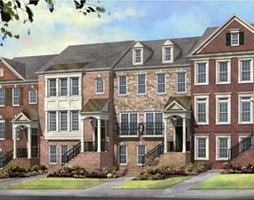 The Terraces at Park Avenue is a master-planned community, offering only 39 townhomes with an exclusive amenity, in the Vinings area. Located in a Historic Area of Vinings, The Terraces at Park Avenue was part of the "River Line" during the Civil War. Park Avenue has ready access to many of the finest urban amentities, but is buffered from the hustle and bustle of the big city with a peaceful rural setting.
The Terraces at Park Avenue is only a few minutes from the prestigious Vinings area, which offers exceptional retail and dining centers.
You can spend your afternoons hiking, biking and rollerblading on the Siver Comet Trail, over scenic covered bridges and idyllic settings for over 57 miles in 3 counties.