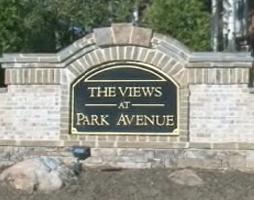 Adjacent to the I-285 perimeter, but not far from the natural beauty of the Chattahoochee River, you'll find the townhome neighborhood of Views At Park Avenue. Situated in the prestigious Vinings area, Views At Park Avenue offers single-family townhome plans with two or three bedrooms and rear-loading, two-car garages.
Close to and built around historic civil war landmarks, Views At Park Avenue residents enjoy pristine open spaces, exclusive use of the neighborhood swimming pool and cabana, and great proximity to the Silver Comet Trail. Park Avenue is a friendly, walkable community that befits your busy lifestyle. Located just a short drive from the fine dining and fashionable shopping available at Vinings Jubilee, One Ivy Walk, and West Village, you'll find the area rich with quality amenities and local color.
The Views At Park Avenue is located on a historic landmark where a Civil War shoupade-an arrowhead shaped fortification-was constructed in 1864.