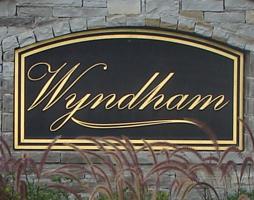 The Wyndham townhome community is perfectly situated outside of town, while still being conveniently close to everything. Wyndham offers 288 well-maintained and close knit homes with an environment that encourages its residents to get to know each other during evening walks, or while enjoying our wonderful pool. Relax for a few minutes chatting with neighbors while your children play at the playground, or come to one of our fun get-togethers sponsored by our active Home Owners Association.
Wyndham Alpharetta is a family oriented community with neighborly values and residents who care about an environment we can all be proud to call home. Our children can take advantage of the great public schools as well as a number of well known private schools.
Wyndham townhomes offer a variety of two and three storey homes which feature modern, open layouts and 3 or 4 bedroom floor plans to suit all desires. So when you're home, you will feel comfortable cooking in your spacious kitchen, curled up in front of the fireplace or in your luxurious master bedroom suite.
Wyndham is close to everything you need. Just outside of Wyndham you will great local restaurants where everyone will soon learn your name, and great shopping is only minutes away with major retailers, restaurants and grocers just down the road. We're also close to the unique shops and eateries of downtown Alpharetta.